<%@include file="menu.html" %>

Welcome to the Encyclopedia of Saskatchewan. For assistance in exploring this site, please
click here
.
Wheeler, Winona L. (1958-)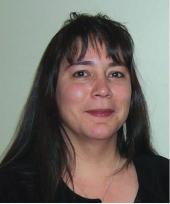 Born on April 25, 1958, in Victoria, British Columbia, Wheeler attended high school in Port Albeni before moving to Manitoba and graduating there. Upon her marriage in 1975 to her first husband, she became a member of the Fisher River First Nation. She earned a BA in History at the University of Manitoba (1986), an MA in History at the University of British Columbia (1988), and a PhD in Ethnic/Native American Studies, at the University of California, Berkeley (2000). In 1988 Wheeler became an assistant professor in the Department of Native Studies, University of Saskatchewan; in 1996 she moved to what is now the First Nations University of Canada, Saskatoon Campus, where she is Dean.
Daria Coneghan
Print Entry
This web site was produced with financial assistance
provided by Western Economic Diversification Canada and the Government of Saskatchewan.
Ce site Web a été conçu grâce à l'aide financière de
Diversification de l'économie de l'Ouest Canada et le gouvernement de la Saskatchewan.