Scottish Settlements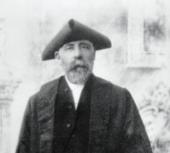 The settlement of people of Scottish origin in Saskatchewan dates back more than two centuries to the Fur Trade. Scots headed not only the North West Company, but also the rival McLeod and Co., and they played a prominent role in the Hudson's Bay Company, which recruited personnel from the Orkney Islands and from Lewis in the Outer Hebrides. Many Scots involved in the fur trade as managers, factors, traders, and explorers took Native wives, with the result that many Métis were partly of Scottish origin and Scottish surnames became frequent among Native Indians and Métis. The Scottish influence on Native and Métis culture was further reflected in music (fiddle music and reels) and food (bannock). When Thomas Douglas, Earl of Selkirk, established a large settlement of Highland Scots north of Winnipeg in 1811, within five years these settlers were confronted by Métis led by Cuthbert Grant, who was partly of Scottish origin himself. Several decades later, it was William MacTavish who advised the Métis to form their own "provisional government" in Manitoba in 1869. Scots settled at Prince Albert as early as 1866; their settlement spread west and south into the MacDowall and Roddick areas. Métis partly of Scottish origin again played a role in the North-West Resistance in Saskatchewan in 1885; yet it was another Scottish-Canadian, Prime Minister Sir John A. Macdonald, who sent Canadian troops westward to quell this rebellion.
Gaelic-speaking crofters who had been considered "surplus population" in the Highlands and Outer Hebrides during the Highland Clearances were sent to the Saskatchewan prairies during the 1880s. In 1883–84, inspired by the philanthropic effects of Lady Cathcart, nearly 300 crofters settled the St. Andrew's and Benbecula Colonies near Moosomin and Wapella. Then in 1888 seventy-nine crofter families from Lewis settled forty-two homesteads around Dunrea, north of Killarney and west of Pelican Lake, in the District of Turtle Mountain, Manitoba, and from Harris twenty-seven homesteads around Hilton, north of Pelican Lake, in the District of Argyle. The following year another wave of forty-nine crofter families (252 persons) arrived under the auspices of the Imperial Colonization Board and settled fifty-six homesteads in the Lothian Colony around Dunleath, Stornoway, and Kessock, north of Saltcoats, as well as sixteen homesteads in the King Colony west of Saltcoats. While the Pelican Lake settlements succeeded, the Saltcoats colonies had essentially failed by 1900 due to adverse climatic conditions, and many of the settlers had scattered.
During the 1880s, Scottish settlers were also attracted to the Qu'Appelle Valley, settling around ABERNETHY in the Qu'Appelle Farming Colony, and at Indian Head, where the extensive Bell Farm was located. By 1890, Scottish-Canadians from Ontario homesteaded to the north of Regina around Lumsden, Craven, Condie, Tregarva, and Brora. They spread eastward, settling around Glenbrae, Markinch, Cupar, DYSART, Dalrymple, and the McDonald Hills. Further north, following the Arm River Valley; many communities along the Qu'Appelle, Long Lake, and Saskatchewan Railway between Regina and Saskatoon were given Scottish names (including Lumsden, Bethune, Findlater, Craik, Girvin, Davidson, and Dundurn). After 1902, Scottish-origin migrants from Ontario and Nova Scotia, as well as from Scotland itself, settled neighbouring districts to the east of this line (such as Lothian, the Allan Hills, and Burnmore). Meanwhile, between 1885 and 1907, Scottish settlement continued to spread in southeastern Saskatchewan, from Wolseley southeastward into the Moffat district, where a steady influx of Lowland Scottish immigrants from Ayrshire, Perthshire, Aberdeenshire, and the Lothians concentrated in four townships centred on the Presbyterian kirk in Moffat; to this day their fine stone houses bear testimony to their masonry skills. Scottish settlers also concentrated around Glenavon and Peebles, and in the Moose Mountain region (around Arcola, Carlyle, Douglaston, Inchkeith, Langbank, Kennedy, Kelso, Doonside). Orkney Islanders founded their own communities such as Orcadia in Orkney RM just west of Yorkton, and Orkney and Burnbrae in southwestern Saskatchewan.
The Scottish impact in Saskatchewan was pronounced: Patrick Gammie Laurie founded the Saskatchewan Herald at Battleford in 1878; Thomas MacNutt was the first Speaker of the Saskatchewan Legislature; Walter Scott became the first Premier of Saskatchewan and editor of the Regina Leader; Archibald Peter McNab was Lieutenant-Governor from 1936 to 1944; and Premier T.C. Douglas led the CCF and its transformation into the NDP.
By 1911 there were over a million Canadians of Scottish origin, 282,000 of them in western Canada and 70,000 in Saskatchewan. By 1941 the population of Scottish origin in Saskatchewan was over 108,000; people of Scottish origin were estimated to comprise 35% of the population of Avonlea, 29% of Lashburn and Wapella, 28% of Lumsden, and 23% of Saltcoats. By 2001, 172,300 Saskatchewan residents claimed to be of Scottish descent—16,600 (9.6%) solely and 155,700 (90.1%) partly. They comprised the third largest ethnic category in the province's population.
Lasting Scottish influence in Saskatchewan is reflected in pipe bands, Highland games, Presbyterian and United churches, and some Anglican and Catholic parishes (such as St. Andrew's, founded in 1888 as the focal point of St. Andrew's colony). Numerous Scottish place names are found throughout Saskatchewan, e.g., Stranraer, Buccleuch, McMichael, Macrorie, Bannock, Jedburgh, Glenburn, Glenbogie. Glenside even has Scottish street names (Arran, Kintyre, Islay). However, as many communities were named by enthusiastic railwaymen who happened largely to be of Scottish origin, not all community names were indicative of Scottish settlement: for example, McMahon, Glen Bain, McLeod, and Gilnockie were settled mainly by Germans; Glen Mary by Norwegians; Kylemore by Icelanders and Poles; Murraydale by Cree; Buchanan by Ukrainians and Doukhobors; and Glen McPerson by French, Germans and Norwegians.
Alan Anderson
Print Entry