<%@include file="menu.html" %>

Welcome to the Encyclopedia of Saskatchewan. For assistance in exploring this site, please
click here
.
Hamilton, Charles McGill (1878- 1952)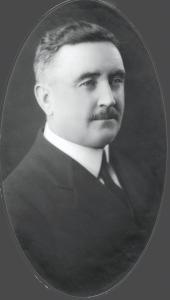 Born on January 17, 1878, in Whitechurch, Ontario, Hamilton came with his family to farm in Saskatchewan in 1892. In 1901 Hamilton homesteaded near Weyburn, after four years of teaching. He served on several organizations, like Saskatchewan's Western Municipal hail Insurance Association, and the Western Municipal council. He was president of his local of the Saskatchewan Grain Growers Association, and for seven years was the president of the Saskatchewan Association of Rural Municipalities. He was briefly a director for the Canadian Northern Railway. The Weyburn constituency elected Hamilton as a Liberal to the provincial Legislature in a 1919 by-election. One year later Hamilton was appointed as Minister of Agriculture. During his time in the provincial Cabinet, Hamilton also held the positions of Minister of Municipal Affairs, Minister of Highways, and Minister of the Child Welfare Act. Hamilton worked to help provide relief for the farmers seeking assistance, both as Minister of Agriculture and Minister of Municipal Affairs. Hamilton was defeated in the 1929 provincial election. He accepted a place on the Board of Grain Commissioners and served for nineteen years. Hamilton retired in 1948 and died on May 3, 1952, in Winnipeg.
Print Entry
Further Reading
Blanchard, J. 1987. A History of the Canadian Grain Commission. Winnipeg: Canadian Grain Commission; Brennan, J.W. 1976. "A Political History of Saskatchewan, 1905–1929." PhD dissertation, University of Alberta; Saskatchewan Archives Board. C.M. Hamilton Papers. Saskatoon.
This web site was produced with financial assistance
provided by Western Economic Diversification Canada and the Government of Saskatchewan.
Ce site Web a été conçu grâce à l'aide financière de
Diversification de l'économie de l'Ouest Canada et le gouvernement de la Saskatchewan.