AXWORTHY, CHRISTOPHER (1947-)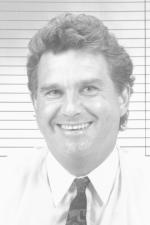 Chris Axworthy was a prominent New Democrat MLA, MP, provincial Justice Minister and contender for the leadership of the Saskatchewan NDP, who left the party to seek office for the federal Liberals.
Axworthy was born in Plymouth, England, on March 10, 1947. Educated at City of London College, Axworthy came to Canada in 1970 to study law at McGill University. Earning a Masters of Law, he began his career teaching at the University of New Brunswick and later at Dalhousie. In 1984, Axworthy came to Saskatoon to teach law at the University of Saskatchewan and to serve as the first executive director of the University of Saskatchewan's Centre for the Study of Co-operatives.
First contesting public office in 1988, Axworthy ran for the New Democrats in the federal riding of Saskatoon Clark's Crossing. Easily elected, he served his caucus as critic of Health, Post-secondary Education, Justice and Industry and as deputy House Leader from 1990 to 1992. Narrowly re-elected in 1993, Axworthy was one of only nine NDP MPs to be elected that year. In 1995, he initially campaigned for the leadership of the federal NDP but withdrew from the campaign after it became clear he would be unsuccessful.
Re-elected in 1997 in the new riding of Saskatoon Rosetown-Biggar, Axworthy did not serve out the entire term, resigning in April 1999 to enter provincial politics. Contesting the 1999 by-election in Saskatoon Fairview, Axworthy easily won. Winning in the general election a few months later, Axworthy was immediately appointed to cabinet as minister of Justice and Aboriginal Affairs. After Premier Romanow resigned as NDP leader in 2000, Axworthy was considered an early front runner to replace him. Campaigning on the right wing of the party, Axworthy was unable to overcome the early lead of Lorne Calvert, who defeated Axworthy on the fourth ballot of the leadership vote.
Axworthy remained in cabinet as minister of Justice taking on both the Intergovernmental and Aboriginal Affairs portfolios for a period. He resigned his seat in the legislature in 2002 to return to teaching at the University of Saskatchewan. However, he returned to politics in 2004 to run for the Liberals in Saskatoon-Wanuskewin, but lost.
Brett Quiring
Print Entry