Ursell, Geoffrey (1943-)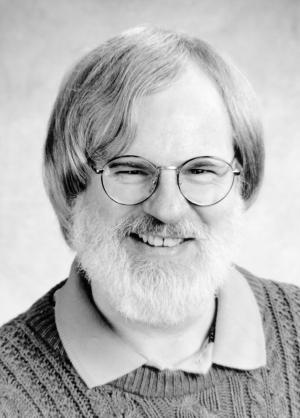 Geoffrey Ursell is a writer, editor, film and video producer, and music composer. Born in Moose Jaw on March 14, 1943, Ursell spent most of his youth in Saskatoon. After finishing his MA at the University of Manitoba and his PhD at the University of London, England, he returned to Saskatchewan in 1973. In 1975, he and three local writers from Moose Jaw founded the Thunder Creek Publishing Co-operative. As a small literary publishing house, the Thunder Creek Co-op published under the name Coteau Books, which has since become a well-known Regina-based literary press. Ursell now serves as its president and publisher while residing in Saskatoon with his wife, Barbara Sapergia. As a playwright, he has received prestigious awards for two of his most acclaimed works: The Running of the Deer won the Clifford E. Lee National Playwriting Award in 1997, and the popular Saskatoon Pie! earned a Persephone Theatre National Playwriting Award in 1991. Ursell's play, Gold On Ice (2003), celebrates the accomplishments of the Sandra Schmirler Olympic curling team. Ursell boasts an impressive list of publications in poetry and fiction. His first book, Perdue: Or How the West Was Lost, won the Books in Canada First Novel Award in 1984. Other notable books of poetry and short stories include Jumbo Gumbo: Songs, Poems, and Stories for Children (1989), Way Out West (1989), The Look-Out Tower (1989), and Trap Lines (1982).
Ursell's collections of short stories, poems, and songs have appeared in numerous anthologies and periodicals. As a songwriter and composer, he has prepared music for other playwrights, and many of his compositions are featured on two record albums: Prairie Grass, Prairie Sky and Songs From No. 1 Hard. He has also written drama for television and radio. He is best known for his ten-part mystery-comedy series for CBC Radio Saskatchewan, The Rum-Runners of Rainbow Ravine, as well as for Distant Battles, a CBC television drama based on the 1885 Métis resistance. Over and above his longstanding commitment to Coteau Books, Ursell has served as president of the Saskatchewan Writers' Guild, president (and founder) of the Saskatchewan Playwrights' Centre, writer-in-residence for the Saskatoon and Winnipeg public libraries, and instructor of Canadian literature and creative writing at the University of Regina.
Iain Stewart
Further Reading
Geoffrey Ursell Papers 89-1. University of Regina Archives, 1993; Higgins, M. 2003. "Musical Tells Story of Sandra Schmirler Curling Team." Moose Jaw Times Herald (July 18): 11; Smith, S.R. 2003. "Tenacity Fed by Passion for Literature." Saskatoon StarPhoenix (March 8): E12.