Taché, Alexandre-Antonin (1823-94)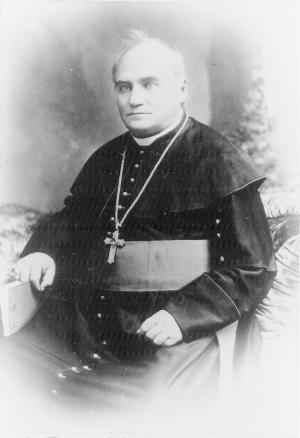 Alexandre-Antonin Taché, a Missionary Oblate of Mary Immaculate, was born on July 23, 1823, in Rivière-du-Loup, Quebec. Sent to the Red River missions in 1845, Taché became the first French-Canadian Oblate to serve in the North-West. In 1850, he was named coadjutor to Bishop Joseph-Norbert Provencher and, upon the latter's death in 1853, became Bishop and, later in 1871, Archbishop of the Ecclesiastical Province of St. Boniface. As a missionary bishop, Taché was responsible for sustaining and expanding missions to the First Nations and the Métis. With the arrival of settlers in the west, his responsibilities increased because of the need for traditional Catholic parishes and institutions such as schools and hospitals. Taché wanted to settle large numbers of French-speaking Catholics in the west and, to this end, he became involved in promoting immigration from Quebec and repatriating the Franco-Americans. His vision of a bilingual and bicultural west never materialized, and French and Catholic rights in Manitoba and the North-West Territories were severely restricted by an Anglo-Protestant majority that was suspicious of bilingualism and confessional schools. Taché played a key role in the establishment of the Roman Catholic Church in western Canada and left an indelible imprint on the character of the French community in that region. He died in St. Boniface, Manitoba, on June 22, 1894.
Raymond Huel
Further Reading
Huel, Raymond. 2003. Archbishop A.-A. Taché of St. Boniface: The "Good Fight" and the Illusive Vision. Edmonton: University of Alberta Press.