Morton, Arthur Silver (1870-1945)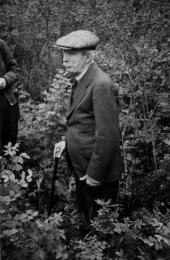 Arthur Silver Morton is regarded as one of the most significant Canadian historians to emerge from the prairies. Born in Trinidad in the British West Indies on May 16, 1870, Morton was the son of Presbyterian missionaries who had left Nova Scotia for the warmer climate of the Caribbean. He studied at the University of Edinburgh, where he received a Bachelor of Divinity and an MA. In 1896, after a summer of study at the University of Berlin, Morton arrived in Canada, where he was ordained. He served as a minister until 1904, when he started his career as a lecturer in church history, first at the Presbyterian College in Halifax, and later at Knox College in Toronto. In 1914, Morton arrived at the University of Saskatchewan and turned to the study of western Canada. The shift was both one of necessity, as World War I cut him off from the source materials for the study of ecclesiastical history, and one of belief, as he felt an obligation to the history of his newly adopted home. Morton applied the stern historical discipline of the study of church history and the Middle Ages to his new field.
Among the books that he wrote on western Canadian history, A History of the Canadian West to 1870–71 (1939) is possibly his most significant contribution. His other works concentrated on prairie settlement, the fur trade, and the history of the University of Saskatchewan. Morton was also instrumental in the decision of the University of Saskatchewan to offer archival facilities to the provincial government in 1936. The following year, he was appointed Keeper of the provincial records of Saskatchewan. After his retirement from teaching in 1940, he devoted most of his time to cataloguing the public records of the North-West Territories up to 1905. He had laid plans for the preservation and indexing of all provincial records subsequent to that date when he suddenly died in January 1945. With the election of the CCF government, the arrangement between the University and the provincial government was formalized with the passing of the Archives Act (1945), which established the Saskatchewan Archives Board.
Mark Vajcner