Mendel, Fred S. (1888-1976)
Fred S. Mendel, a Saskatchewan-based meat packer who actively built markets for Saskatchewan's livestock as meat products, was born on December 18, 1888, in Recklinghausen, in the Ruhr Valley of Germany. He expanded his father's meat-wholesaling business into a meat-packing empire with branches in Poland, Hungary, Yugoslavia, Rumania, and Bulgaria. Mendel and his family were forced to leave Germany when the Nazis began their persecution of Jews in the 1930s. He came to Saskatoon and acquired a building in 1940, where he launched Intercontinental Packers; he also built a packing enterprise in Australia, hence the name Intercontinental. Initially Mendel's company specialized in canned hams for the United States market (called him "The Ham Man"), but a trade embargo ended that business, and for the next five years the firm focused on providing bacon for Britain—one of Canada's contributions to the war effort. Saskatchewan farmers entered the hog business, and the Mendel plant prepared the Wiltshire sides for transport to Britain.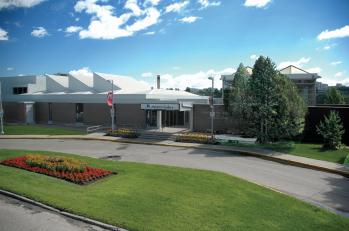 After the war Mendel built plants in Regina, Red Deer, and Vancouver to compete for the Canadian market. He was a major contributor to his community and province, providing assistance for extension projects for Saskatchewan farmers and prizes for their livestock exhibits at fairs and exhibitions. He was an avid collector of art and made a major financial contribution for the creation of the gallery that bears his name, the Mendel Art Gallery of Saskatoon. In 1965, in recognition of his contributions to the province, Mendel received an honorary Doctor of Laws degree from the University of Saskatchewan. In 1971 he received the Canadian Industrial Development Award, given to the citizen who made the most significant contribution to Canada's industrial development; he was the only Saskatchewan resident and the only meat packer to receive the award. In 1974 he was installed into the Order of Canada. Mendel died in 1976 at the age of 87, still active in his last year as chairman of the board of Intercontinental Packers (today Mitchell's Gourmet Foods). At the time of his passing in 1976, Intercontinental Packers was one of Canada's "big five" meat packers. In 1990 Fred Mendel was posthumously inducted into the Saskatchewan Agricultural Hall of Fame.
Dan Ring