Frenchman's Butte, Battle of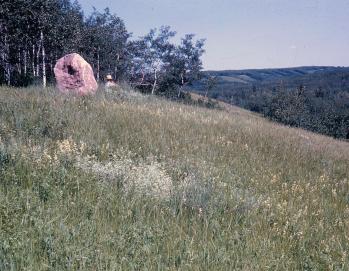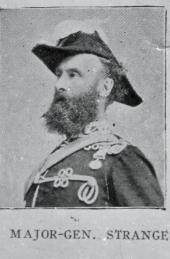 After General Middleton and his 5,000-man North-West Field Force arrived from Ottawa to quell the 1885 Resistance, the force split into three columns. The main one, commanded by Middleton, marched on Louis Riel's self-proclaimed capital of Batoche. A second column, commanded by Colonel William Otter, moved against Poundmaker's band. The third, under Major General Thomas Bland Strange, marched north from Calgary and turned east along the North Saskatchewan River, where Strange hoped to trap Big Bear's Cree warriors. On May 28, Strange's column of 300 men caught up with the 250 Cree warriors at Frenchman's Butte and launched an initial attack; after several hours of fighting, both sides withdrew their forces with neither side suffering any fatalities. On June 3, Middleton arrived with 200 more troops and assumed command of Strange's column. By that time, Big Bear had withdrawn into the swampy northern wilderness, taking seventy White hostages with him. On June 18, the Indians released some White prisoners with a message pleading for "our Great Mother, the Queen, to stop the Government soldiers and Red Coats from shooting us." Soon afterwards the Cree began turning themselves in at Fort Pitt, and on July 2, 1885, Big Bear and his 12-year-old son surrendered themselves at Fort Carlton.
Peter Borch, Daria Coneghan
Further Reading
Dunn, Jack. 1994. The Alberta Field Force of 1885. Winnipeg: Hignell; Light, D. 1987. Footprints in the Dust. North Battleford: Turner-Warwick; Stonechild, B. and W.A. Waiser. 1997. Loyal Till Death: Indians and the Northwest Rebellion. Calgary: Fifth House.